Taking the CEO position in Muong Thanh Group at the age of 30, MS. Le Thi Hoang Yen earns people's respect and admiration not only by her marvelous talents but also an impressive mindset, bringing Muong Thanh hotel group to international market: "In the future, Muong Thanh will always uphold Vietnamese traditional cultural values and beauty to create our own identity of a Vietnamese brand featuring great values including gratitude, sincerity and friendliness in reception services. And we will continue to enhance service quality to be the deservedly representative in the hospitality industry of Vietnam and become a messenger promoting Vietnam's traditional culture to the world".
[rpi]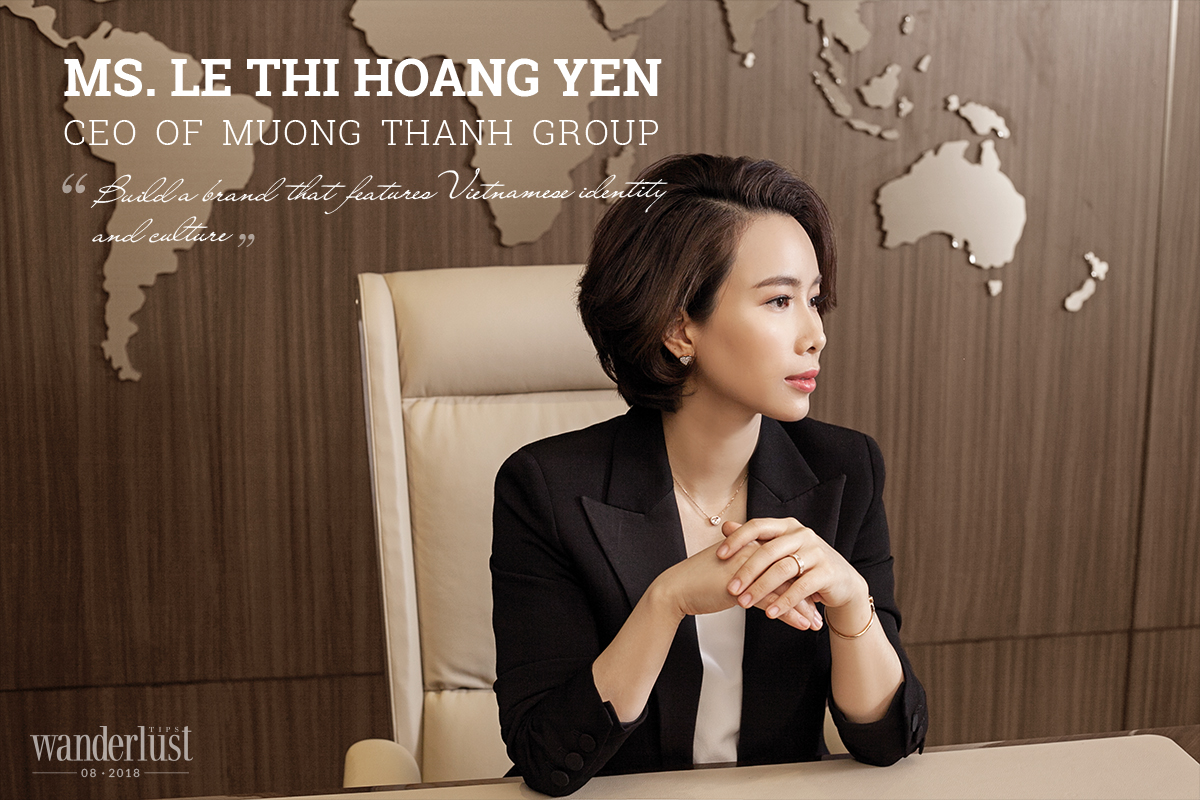 As the job requires, you must have often travelled to many places. Which place has left you with the greatest impression?
Every destination brings me different feelings; however, there are some places I would love to go back to as they not only have splendid beauty but also offer excellent services. In Vietnam, Nha Trang and Da Nang both have beautiful scenery, good food, and high-quality accommodation which guarantee to satisfy the needs of exploration and relaxation for visitors. You can choose to stay at Muong Thanh hotel in the city center for convenient transportation. Or if you would love to find some quiet and peaceful resorts, you should go to seaside resorts.
Hospitality services is one of the features that attract tourists to return to certain destinations. Which are the essential elements in hospitality branding?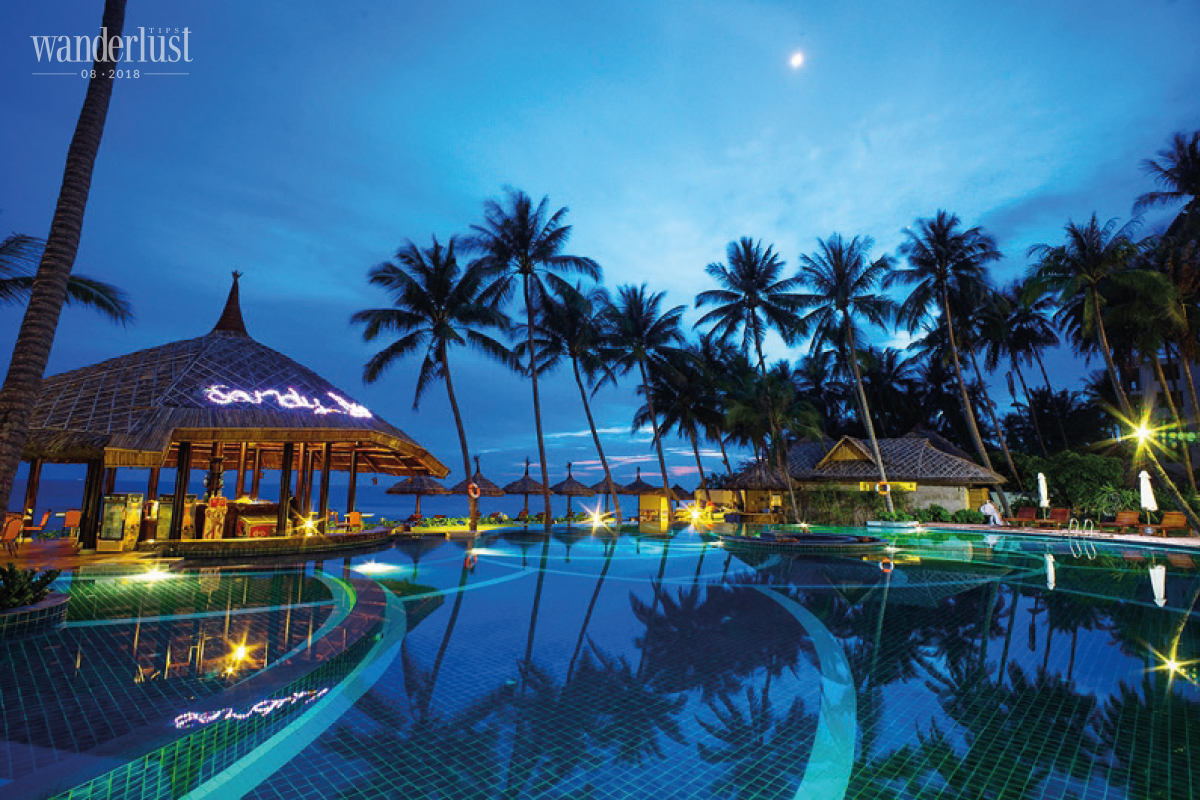 In addition to hotel standard, I am very interested in some brands that have successfully created their own cultural identity, especially by bringing regional cultures into the brand spirit to become unique and distinguished in the market, as well as evoking a lot of different emotions from customers when enjoying their time at the hotels.
What has Muong Thanh Group carried out to build a unique brand image?
We build Muong Thanh brand image to bear the soul of Vietnamese culture and distinctive identity of the wet rice civilization. The most recognizable Vietnamese feature is the name Muong Thanh. In Thai language, Muong Thanh means Heaven, which is associated with the legend of the origin of Thai people living in Northwest Vietnam. This name represents not only the hospitable spirit and lifestyle of Vietnamese people, but also the love and gratefulness of the founders towards Dien Bien Phu – where the Group was founded, showing appreciation to the origin is one of the traditional values of Vietnamese. Besides the name, the staff uniform, hotel design, and food here all bear the characteristic of Vietnamese culture. These are crucial elements which make Muong Thanh's position become more sustainable in foreign markets.
By building a unique brand, what success has Muong Thanh Group achieved up to now?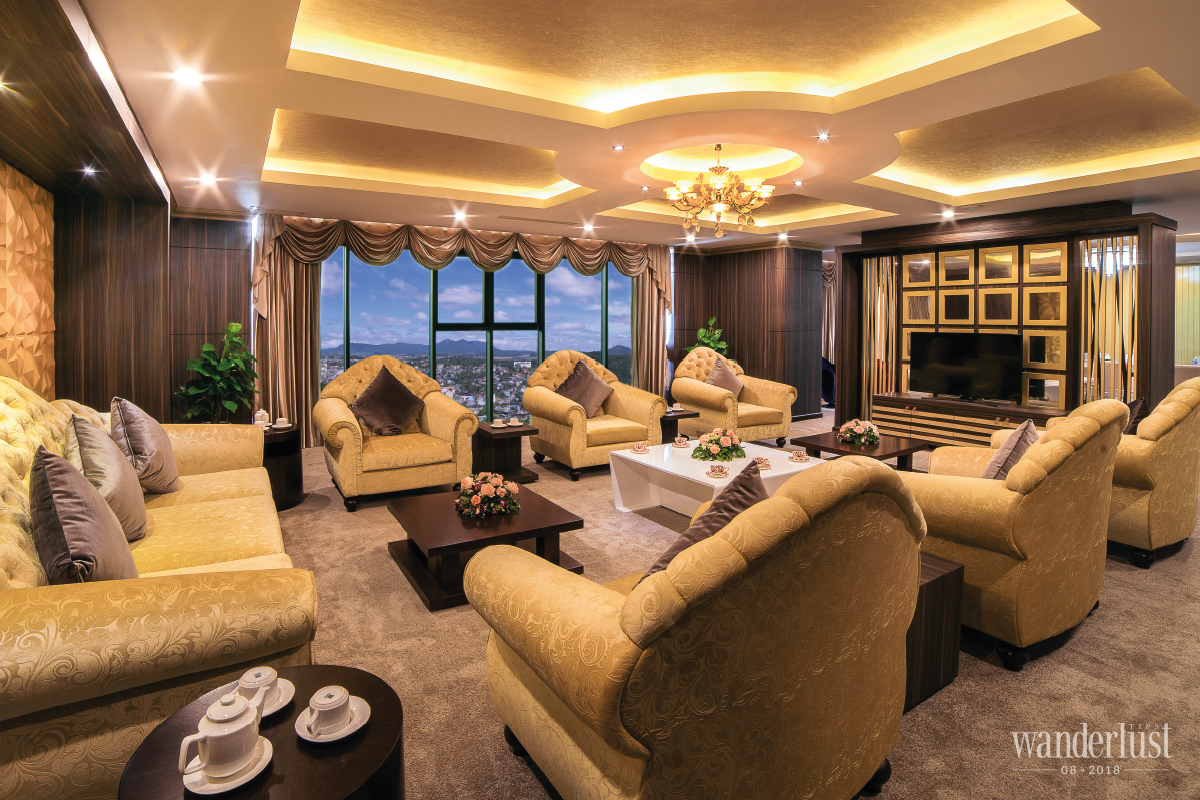 At present, Muong Thanh Group has 53 hotels and some upcoming hotel projects in Vietnam and Laos (1 Muong Thanh Luxury Vientiane Hotel in Laos). The total numbers of rooms ranging from 3 to 5 stars are up to 10,000 rooms, accounting for 10 percent of the total rooms in the luxury accommodation segment in Vietnam's market. Muong Thanh Hotel Group was recognized as the largest private hotel chain in Indochina.
At the end of January 2018, Muong Thanh Hospitality Group won two MICE ASEAN Venue Standard prizes for Muong Thanh Luxury Cần Thơ and Muong Thanh Luxury Vientiane, honoring their high-quality tourism services. Recently, Muong Thanh was honoured to be the national representative and Vietnam's only brand among the nominations for "Asia's Leading Hotel Brand 2018" of World Travel Awards (WTA). Muong Thanh was also recognized as "The hotel chain with major contributions to the tourism industry of Vietnam" by the Ministry of Culture, Sports, and Tourism. These are precious recognition and a source of inspiration for us to try our best to improve services in the future.
While the tourism industry is flourishing and the demand for people to travel is growing, the accommodation system needs to be built and developed to satisfy this demand. Could you share with our readers the plan of Muong Thanh Group to meet the increasing demand for quality and quantity of the hospitality market?
I have mentioned above about the scale of Muong Thanh Group to meet the quantity demanded. In addition, to satisfy the need of various customers ranging from premium to mid-range category, we have divided Muong Thanh hotel chain into 4 segments: Muong Thanh Luxury, Muong Thanh Grand, Muong Thanh Holiday, and Muong Thanh. Muong Thanh Luxury is the most luxurious segment of Muong Thanh Group, often located in major cities and famous tourist centers in Vietnam and abroad. Featuring large-scale and excellent services, Muong Thanh Luxury promises to bring the best ambiances that bear Vietnamese values in whole-hearted services and unique local food culture for the customers. Muong Thanh Grand is a group of luxury hotels located at favorable locations in major urban areas. Hotels in this segment will meet all the needs of customers whether they are travelling for pleasure or business. Muong Thanh Holiday is a group of luxury hotels situated at famous tourist destinations in Vietnam. We believe that when spending time in Muong Thanh Holiday, visitors will have chances to admire majestic nature and enjoy local experiences like-never-before. Finally, Muong Thanh is a group of 3-4 star hotels, located in the city or town centers throughout the country. In this segment, we hope to bring cozy ambiances and intimate, familiar experiences as a home in a faraway land for customers.
Above all, Muong Thanh always focuses on the service quality; we improve and renovate the hotels in our system on a regular basis according to the local socio-economic development.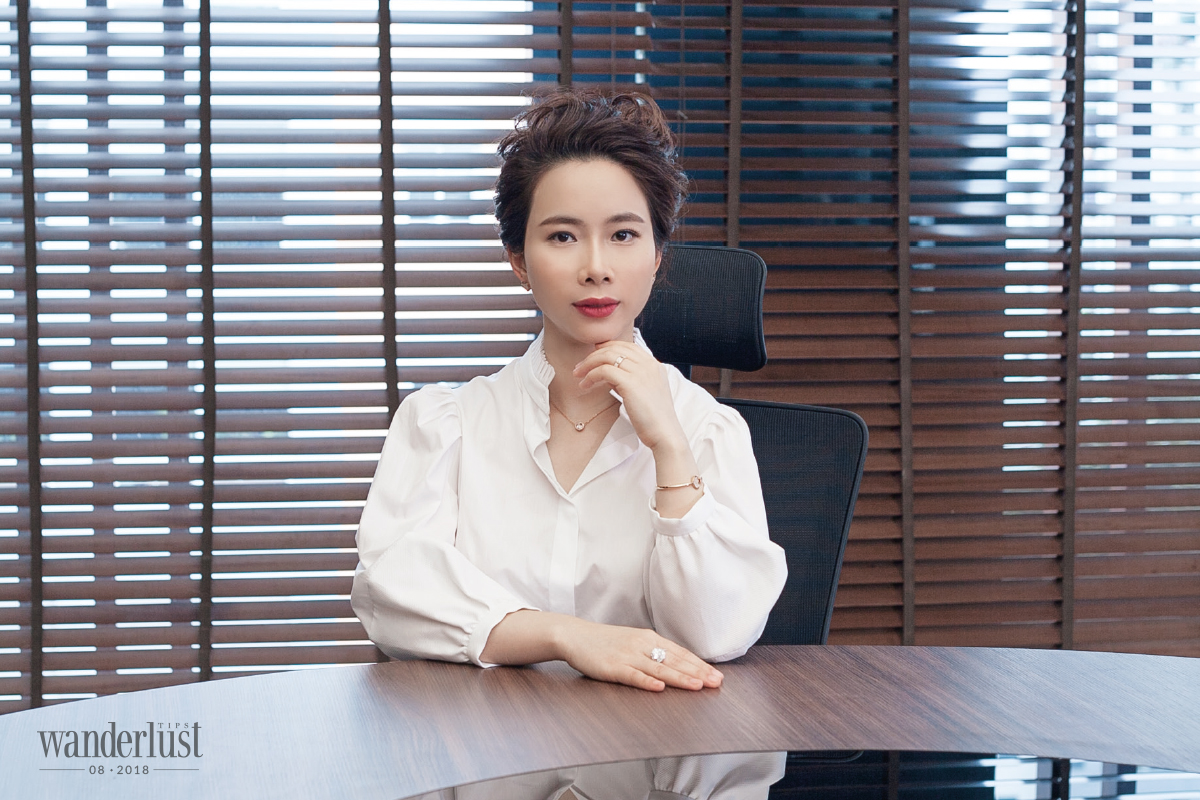 What is the plan for Muong Thanh Group to bring the band to the international market?
For a brand bearing Vietnamese identity and culture like Muong Thanh, approaching the international market not only defines our growth, but also contributes to the positioning process of Vietnam's brands in the foreign market. We are putting all efforts to this major target. We believe Vietnam's brands will gradually gain success in the hospitality market in the world. Muong Thanh Group is planning to launch the brand-new brand awareness named "Vietnamese identity" – Muong Thanh's identity is youthful, modern, and luxurious, yet still uphold Vietnamese identity. In addition, the fact that Muong Thanh is a Vietnam's only brand among the nominations for "Asia's Leading Hotel Brand 2018" of World Travel Awards (WTA) along with 14 international brands such as Hilton, Dusit, and Intercontinental is also one of our strategies to approach the foreign market.
Thank you very much for sharing meaningful information with us. We wish you and Muong Thanh Group success!
Wanderlust Tips