[Wanderlust Tips October 2019] Wanderlust Tips magazine had an interesting talk with Mr Lee Pearce – General Manager of Pullman Hanoi Hotel. The talk focused on Vietnam's tourism potential and how Pullman Hanoi is making a huge effort to take advantage of the opportunity to attract visitors and contribute to the local hospitality industry.
[rpi]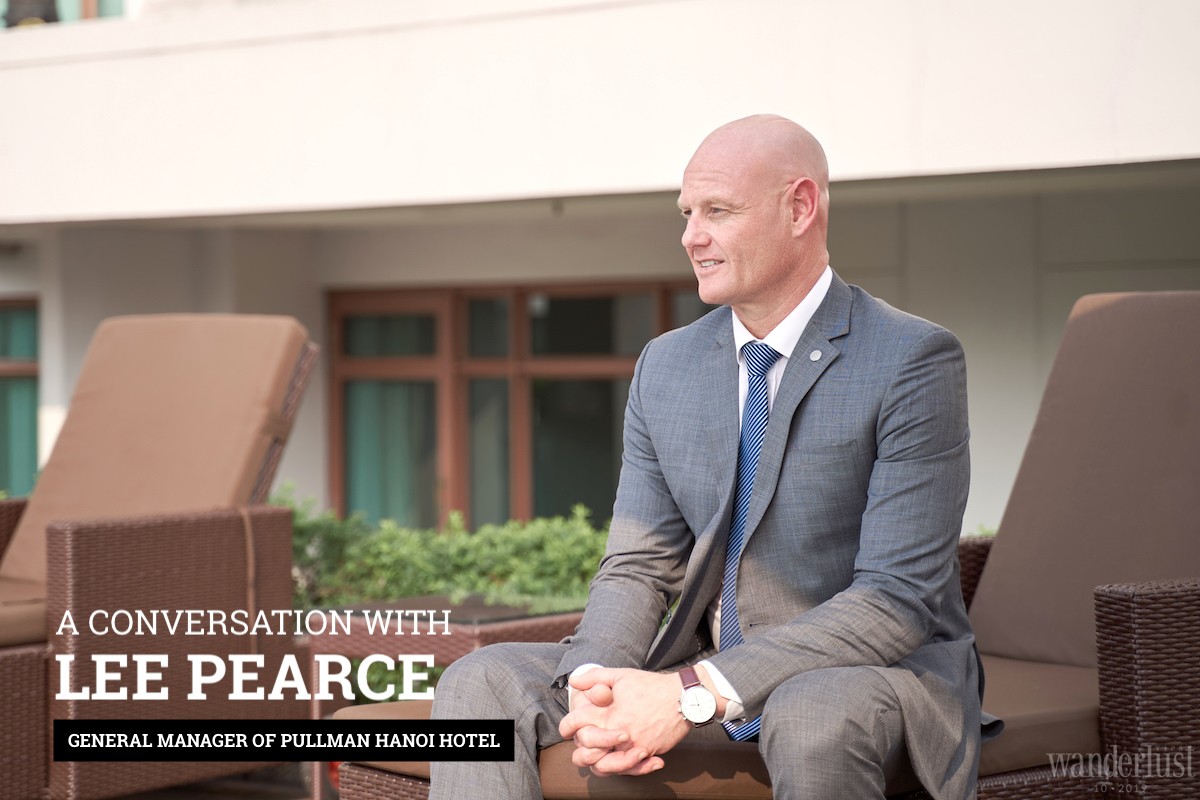 Hi Mr Lee Pearce, as we know, you have been in Vietnam for a long time. Could you share your opinion about Vietnam's tourism potential?
My heart is in Asia where the market for hospitality is dynamic and there is a young population. Vietnam's hospitality industry has been booming in recent years with more than 10 million international visitors in 2016 and 13 million visitors in 2017. I am impressed by its vibrant landscape, which changes dramatically from the North to the South. The country attracts both leisure and business travellers with city hotels, beach resorts and even mountain retreat destinations. For me, Vietnam is still home to many more hidden gems.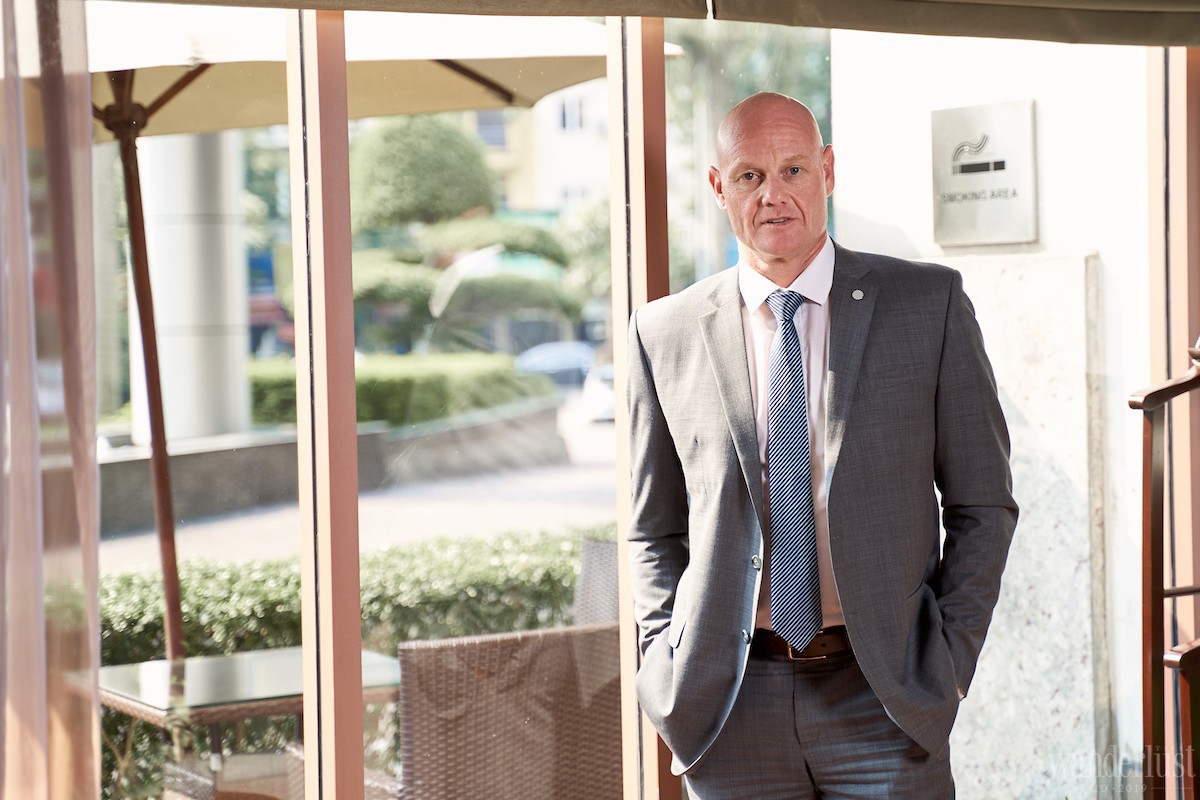 In my opinion, Vietnam is one of the friendliest and the most enthusiastic nations in the world, which is very crucial for tourism development. Last but not least, Vietnamese food is amazing. It is one of the healthiest cuisines in the world thanks to the rich-in-taste exotic herbs and diverse tropical vegetables. Thus, Vietnam can definitely compete with other countries when it comes to rich cuisine. Vietnam could be forecast as a fascinating gastronomy destination for travellers as this trend is gaining popularity in Asian countries.
After taking the role of General Manager at Pullman Hanoi, you opted to live and work in Hanoi. How do you feel about the capital?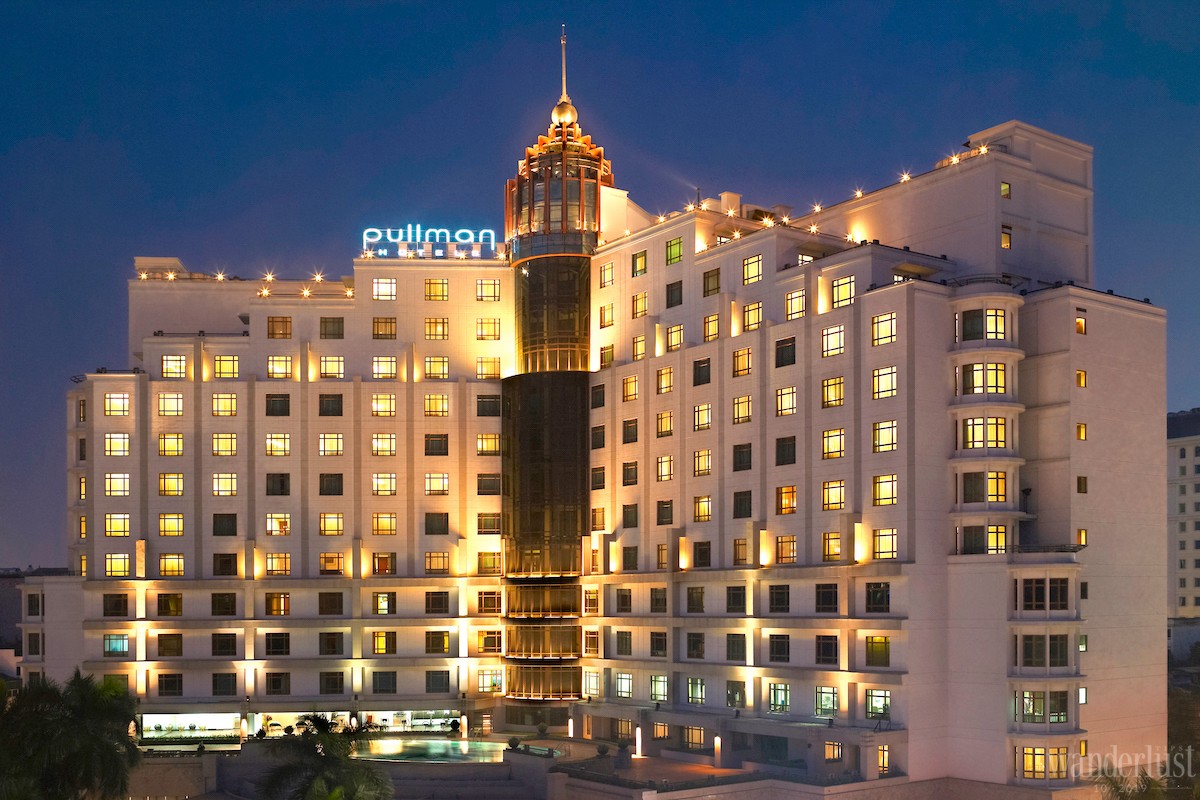 Each city in Vietnam has its own identity. Danang attracts travellers from all over the world with its peaceful resorts and stunning beach-front scenery. Ho Chi Minh City is obviously a not-to-be-missed dynamic destination thanks to its strong development of business travel services and shopping for all visitors. Interestingly, Hanoi is a unique city where the diverse culture and in-depth history are well preserved whilst still keeping up with a cosmopolitan living pace. I decided to move to Hanoi due to its immense potentiality in the hotel management and also to pursue my hobbies, especially instrumental music.
What are Pullman Hanoi's plans for the present and future to make its mark in the hospitality industry and attract customers compared to other hotels?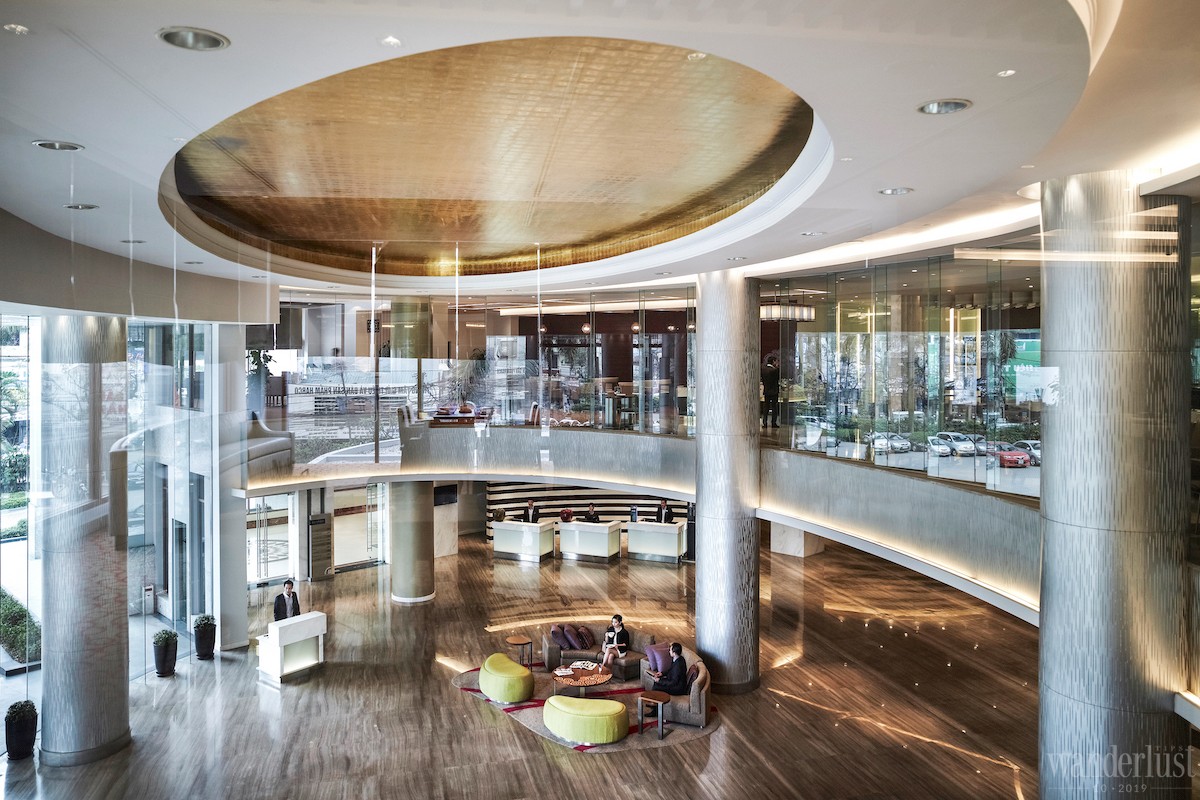 Strategically located near the historic Old Quarter, government and business offices, Pullman Hanoi Hotel is one of the city's trendiest and most stylish accommodations for upscale travellers in Hanoi. With new facilities and services true to the Pullman – the Luxury brand of AccorHotels, the hotel offers modern "B-Leisure" travellers (business & leisure) the best place to work, play, and stay.
The hotel offers an array of state-of-the-art amenities including Pullman Fit & Spa Lounge and infinity swimming pools. Additionally, there is an on-going upgrade for rooms and public areas that will incorporate more environment-friendly equipment, we are targeting millennial travellers who are concerned about a greener world. We are also integrating new exciting Food & Beverage concepts at the Pullman Junction. On top of that, we are always proactive in engaging with CSR activities and supporting the young hoteliers in Vietnam.
What do you think about the potential of MICE travel in Vietnam in general and in Hanoi in particular, compared to other countries in the region?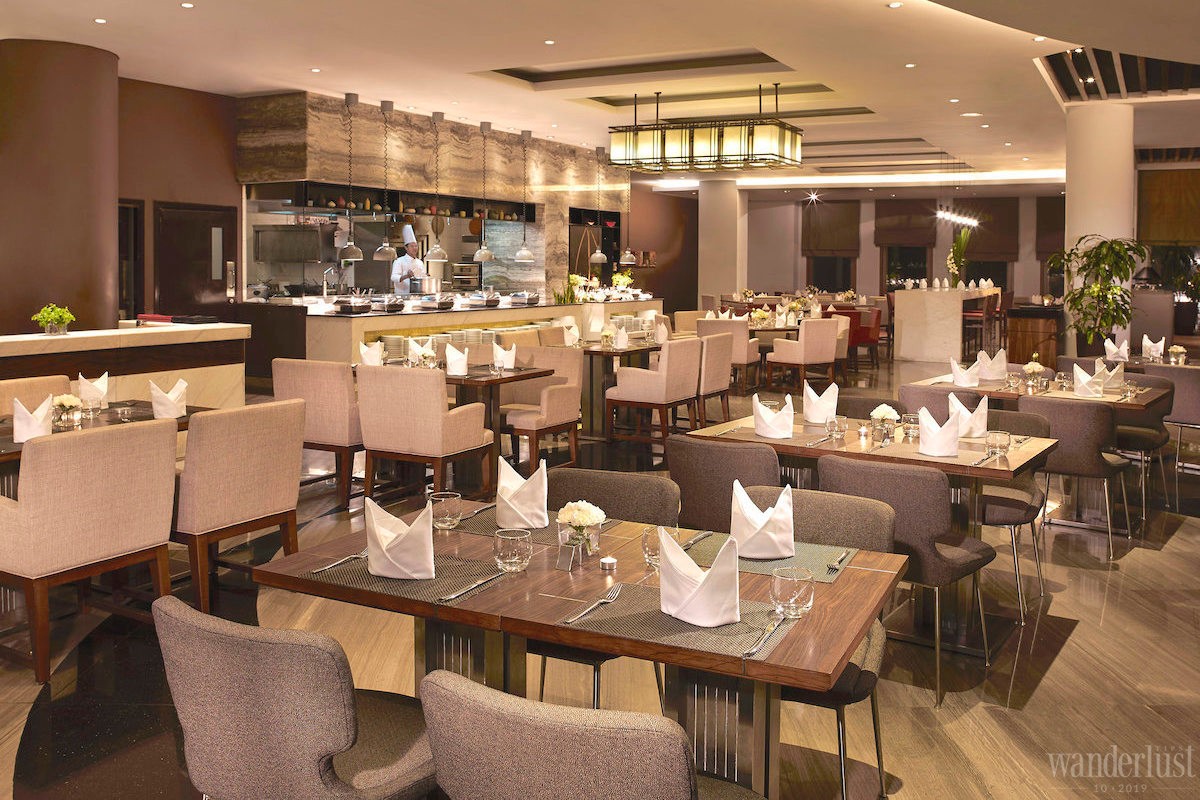 Vietnam is considered as an emerging destination in the Luxury MICE Tourism in Asia and Southeast Asia. Firstly, from early 2019, an increasing number of luxury and upscale hotels officially opened in Vietnam. Mentioning AccorHotels in particular, the group so far has managed a lot of hotels and resorts under the luxury and upscale brands from the North to the South such as Sofitel, Pullman, MGallery by Sofitel and Grand Mercure.
Secondly, the country has been well-known for its wide variety of cities with outstanding scenery that are suitable for important meetings and conference purposes. Hanoi and Ho Chi Minh city are long-established destinations for MICE. Notably, Hanoi can reap the advantages of MICE tourism development thanks to its favourable economic, cultural, social and transportation conditions.
Today, Pullman Hanoi is one of the most outstanding MICE hotels in Hanoi?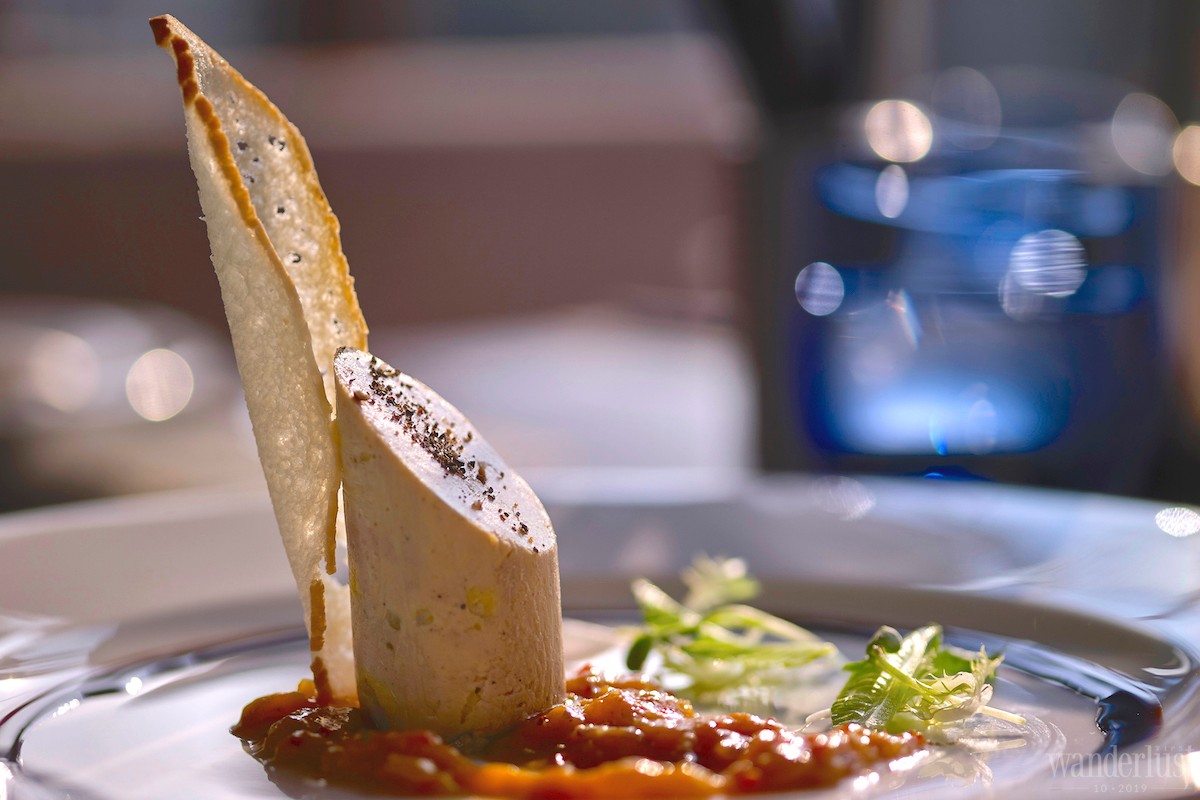 Pullman Hanoi adds warmth to the urban-dwelling as a place for living, meeting and exchanging, not just a place to stay. With nearly 1,000sq. m of configured meeting space, Pullman Hanoi is ready to host many successful events. Moreover, even the busiest schedule allows visitors a moment to enjoy a peaceful and relaxing space at the Pullman Hanoi. With 242 impeccable rooms and suites, La Cheminée Restaurant and Mint Bar, Pullman Hanoi has the right balance between relaxation and sociability.
Pullman Hanoi is pleased to offer unlimited access to PressReader, a digital newsstand where guests are able to download more than 7,000 newspapers and magazines from around the world for free. Globetrotters can stay up-to-date with the current events on their own smartphone, tablet or computer. The menu at La Cheminée by Pullman is inspired by local culinary and international classics. Whether it is to admire the cooking performance or simply to devour a meal, the open kitchen by Pullman is exciting for any restaurant-goer. The style of restaurant is what's wanted, that's the way it's needed – buffet, à la carte, family-style, breakfast through dinner.
It promises to offer visitors a unique culinary journey in a flexible, convivial and luxury space. Additionally, upscale and timeless, the smartly styled Mint Bar offers an up-to-the-minute environment. Guests can entertain, relax and enjoy a perfect blend of signature drinks. Visitor can also make their plans for a celebration at Pullman Hanoi. Firstly, let's take the exceptional wine list courtesy of Vinoteca by Pullman and let's not forget the excellent food, opt for bite-sized tapas or full-sized plates.
Pullman Hanoi knows all work and no play makes for a dreary businessman. We know you deserve a dedicated space to stay in shape whether recuperating from jetlag or to keep on top of one's performance. The Pullman Fit Lounge offers up-to-date cardio, weight-lifting equipment and an infinity swimming pool.
Thank you so much for your inspirational response. Wishing you and Pullman Hanoi Hotel all the success in the future.
Wanderlust Tips