(#wanderlusttips) If you want to escape from the sweltering sun this summer and find a safe haven, where you can enjoy a panoramic view of the immense ocean, or enjoy the cooling fresh air in the charming scenery of the mountains, the following 5 hotels and resorts are the ideal destinations for your vacation.
[rpi]
1. Swiss-Belresort Tuyen Lam Dalat
Surrounded by rolling hills and beautiful blue lakes, Swiss-Belresort Tuyen Lam Dalat has 151 comfortable rooms and sits amidst charming and idyllic scenery. This is the ideal vacation destination for this summer. The resort is designed like a botanical garden with Anglo-Normand architecture, located within an 18-hole golf course. Its location allows you to easily travel to popular tourist destinations such as the Valley of Love, Prenn Waterfall, Emperor Bao Dai's Summer Palce, Truc Lam Temple, Dalat Cathedral, and the Clay Tunnels. In the afternoon, you can take a walk along the hiking trails, learn about Dalat's specialties in cooking classes, relax with yoga sessions, or enjoy European – Asian cuisine at the Swiss-Café Restaurant.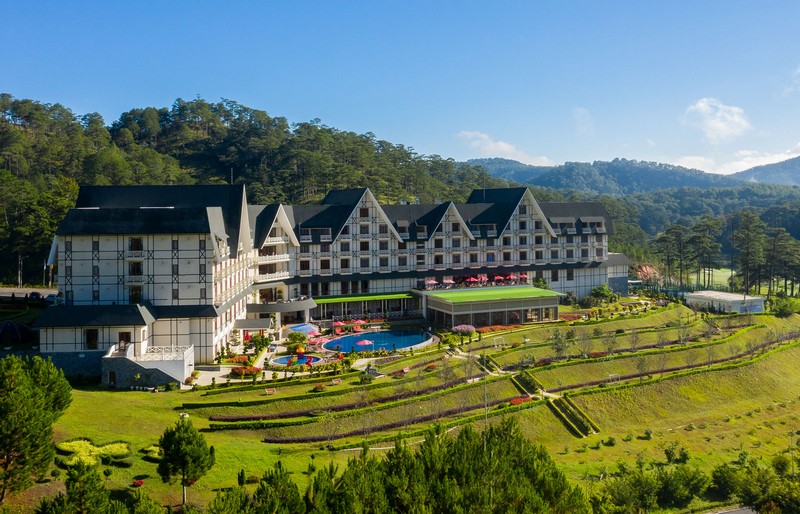 Swiss-Belresorts Tuyen Lam Dalat will give Vietnamese citizens an opportunity to enjoy a perfect holiday with its promotion program "Summer Escape". For only 2,890,000 VND, you will get a 2-night stay in the deluxe mountain view room, along with other incentives such as complimentary breakfast, complimentary lunch or dinner, late check-out up to 3 p.m., 30-minute complimentary use of sauna and Jacuzzi, shuttle bus to and from Dalat city centre, in-room welcome amenities, and 15% off food & beverage and spa services. The program is available until October 31, 2016.
Address: Zone 7 & 8, Tuyen Lam Tourism Area, Ward 3, Dalat City, Vietnam
Tel: +84 63 3799 799
Website: www.swiss-belhotel.com
2. Mercure Ba Na Hills French Village
Mercure Ba Na Hills French Village is situated atop Ba Na Mountain, which is dubbed an Elysium at an altitude of 1,489 meters above sea level. It is surrounded by a complex of entertainment, tourism, shopping, indoor pool, restaurant, bar, and worship areas.
The hotel currently has 494 rooms divided into different types: Standard, Superior, Deluxe, Executive Suite, Family Suite, Royal Suite, all are elegantly designed in a neo-classical style. From your room, you can enjoy a view over the architecture of a 19th century French village, or the majestic Ba Na mountain.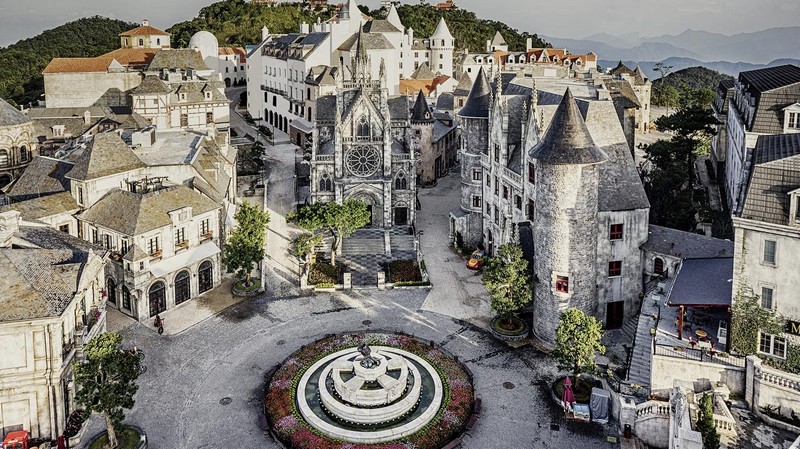 With its convenient services and prime location, Mercure Ba Na Hills French Village promises to be a new vacation destination amidst the lovely scenery of Ba Na Mountain this summer.
During the Summer of 2016, Mercure Ba Na Hills French Village offers a special promotion: only 2,209,000 VND (99 USD) per night, with complimentary breakfast for two, complimentary use of indoor four seasons pool, fitness centre, breakfast for children under 12 staying with parents, and other incentives. The program is available until July 31, 2016.
Address: An Son Hamlet, Hoa Ninh Commune, Hoa Vang District, Da Nang City, Vietnam
Tel: +84 511 3799 222
Website: www.accorhotels.com
3. Fusion Maia Danang
Located at My Khe Beach, Fusion Maia Danang is the first beachfront resort in Asia with included spa and wellness packages, each guest will be guaranteed two treatments per day. The resort's architecture is inspired by Hue Citadel, with minimalist yet sophisticated designs. All 87 villas are equipped with modern facilities, with private pool and garden.
In addition, Fusion Maia Danang is also the first resort in Asia with a private swimming pool for each area. Guests have the freedom to explore and experience the resort, with dining and recreational services.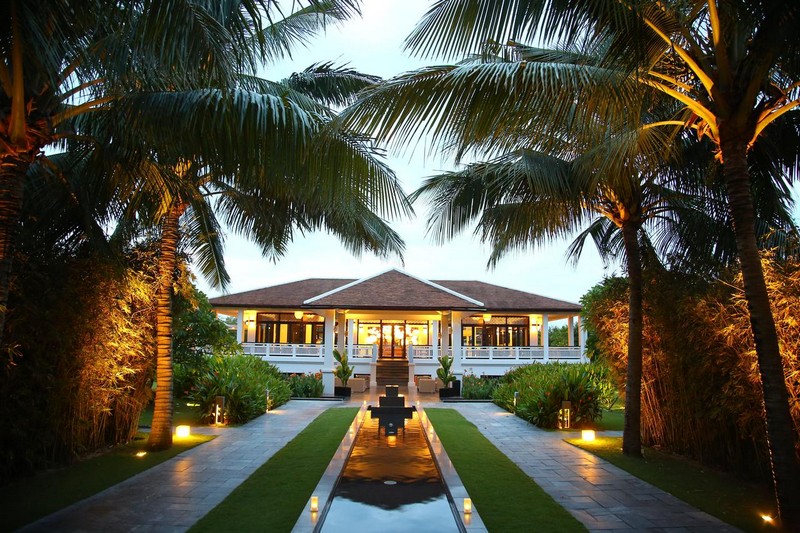 Each villa is designed with wide windows overlooking vast open spaces, under the cooling green shades of bamboo trees. The low fences surround a charming garden filled with colorful and aromatic flowers. Private villas allow guests to be immersed in nature, making you more relaxed and comfortable.
Enjoy a different and refreshing summer at Fusion Maia Danang. For only 1,485 USD/2 people, you can enjoy a 3-night stay at a villa with private pool, complimentary breakfast anytime, anywhere, free spa treatments, free airport shuttles, etc. The program is available from now until June 30, 2016.
Address: Vo Nguyen Giap Street, Khue My Ward, Ngu Hanh Son District, Da Nang, Vietnam
Phone: +84 511 3967 999
Website: www.fusionmaiadanang.com
4. Ana Mandara Hue Beach Resort & Spa
Ana Mandara Hue Beach Resort & Spa is the first beach resort in Hue, located on the beautiful Thuan An Beach and next to Tam Giang Lagoon. This special location, along with the complex of villas and rooms, makes the resort feels luxurious, yet gentle and elegant. The design of every space inside the resort gives its guest a rustic and familiar feeling, a quiet and peaceful sensation of the Vietnamese countryside.
If you feel tired of the street noises and the bustling crowds in the city, this resort will be your paradise. The whirling sounds of the waves, the songs of the birds, or the cheers of the delighted fishermen docking their boats after a successful fishing trip, will be the sounds of nature waking you up in the morning, with the sunlight spreading across the horizon signifying the beginning of another exciting day.
The restaurant here is a wonderful combination between European and Asian cuisine and regional specialties. There will be an abundant source of energy for you to enjoy another peaceful day at Ana Mandara Hue Beach Resort & Spa.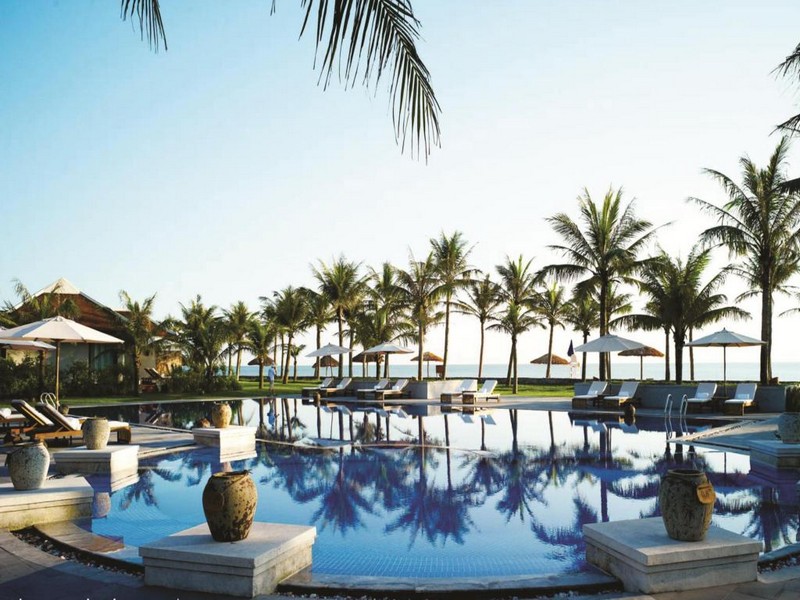 In addition, the ocean-view pool and bar inside the resort is where you can immerse yourself in the blue water, enjoy a cocktail, or unwind with a therapeutic massage at Le Cochinchine Spa. These will make for unforgettable experiences during your time here.
Located by the ocean in a green and airy space, Ana Mandara Hue Beach Resort & Spa is not only a destination for leisure travel, but also a suitable choice for outdoor parties, team building activities, and the perfect place to host a romantic beach wedding.
At twilight, the ocean glistens romantically under the moonlight and candles adorn the dinner table accompanied by the sound of the wind, the waves bring in the salty taste of the sea, and the songs of the cicadas fill the resort's garden. This will feel like a warm gift for you and your beloved.
During the Summer 2016, Ana Mandara Hue Beach Resort & Spa offers a special promotion, available from now until August 31, 2016. For only 1,940,000 VND++ per deluxe room, you can enjoy one night for 2 adults and 2 children under 6. The price includes the use of outdoor and indoor pool, shuttle bus to the city centre, and many other services. In addition, the resort also offers a 10% discount for mud baths and aromatherapy baths.
Address: Thuan An Town, Phu Vang District, Thua Thien Hue Province, Vietnam
Tel: +84 54 3983 333
Website: www.anamandarahue-resort.com 5.
5. Amankila, Bali
Rated one of the best resorts in Bali, Amankila is located in the city centre, an ideal start point to explore ancient Bali with its many temples and heritage sites. The palaces of Ujung and Tirtagangga inspire the resort's design; its tables are made from coconut shells and surrounded by rattan wicker chairs.
The resort has 34 spacious villas with thatched roofs, making the space feel airy yet cosy. The villas offer a beautiful view of the hillside and plumeria and bougainvillea flowers. You will have a choice of accommodation, including the Indrakila Suite, which takes its name from the hill on which the resort is located, and Amankila Suite, which is bigger and offers private butler service.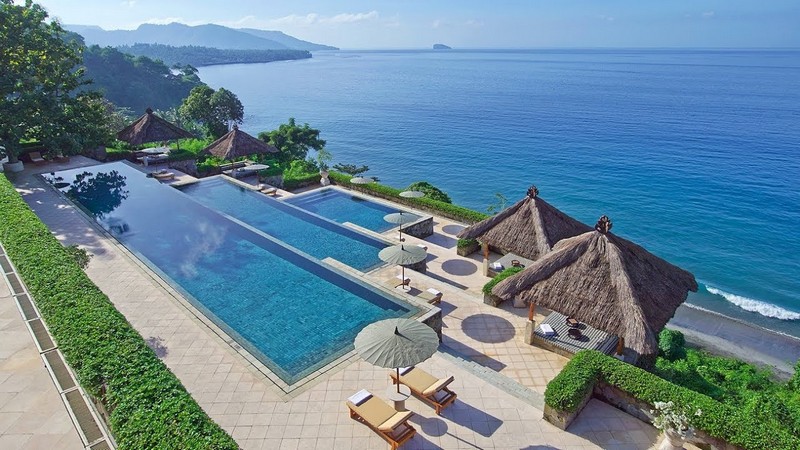 The corridors of Amankika have a beautiful ocean view, and a highlight of the resort is the pool, which sits on a cliff. The pool is designed like a terrace, with water flowing from one step to another, creating a beautifully strange landscape.
Guests can enjoy Indonesian and Western cuisine at the main restaurant, sip afternoon tea by the pool, and eat lunch at the Beach Club. The Beach Club also hosts entertainment program at night-time, such as traditional Balinese dances and live music. There is also an outdoor bar with a thatched roof and filled with bamboo furniture.
From this peaceful oasis, you can go on to cultural excursions to visit local shrines, temples and water palaces, or participate in activities such as mountain biking and diving.
Aman Wellness recently launched their "Individual Wellness Immersions" package, in addition to the existing "Group Retreat Experiences" package. The individual package is available at every spa inside Aman resorts around the world. The treatment will deeply relax, purify and regenerate your mind and body, helping you feel pure and happy.
Address: Manggis, Bali, Indonesia
Tel: +62 363 41333
Website: www.aman.com/resorts/amankila
Trang Nguyen | Wanderlust Tips | Cinet