With 270 miles of coastline, Puerto Rico offers nearly 300 beaches to choose from. Whether you go with family, find a place for water sports, relaxing lazily, check out these 5 recommendations to have the best experience. 
[rpi]
Flamenco Beach – Culebra
Despite locating outside the mainland that your need to take a flight or ferry ride to get there, Flamenco Beach is well worth the trip. The pristine beach has been constantly named as one of the most beautiful beaches in the world, thanks to its turquoise warm waters, soft white sand, stunning coral reefs, palm trees and green mountains surrounding the beach. 
The beach is practically wave-less, which makes it ideal for snorkeling and swimming. Along the beach and in the brush, there are some old, rusting World War tanks of the Navy and now painted by tourists. This place features a number of facilities available for visitors such as toilets, kiosks and a camping area. There are lifeguards on-site so you don't have to worry if you are on holiday with children. 
Jobos Beach – Isabela
Located in the northwest of Puerto Rico, Jobos Beach with a long yet narrow strip of sand is extremely popular among local residents and tourists. 
This beach is an ideal place for water sports aficionados. It's perfect for surfing, bodysurfing and paddleboarding, thanks to the strengths and consistency of the action of the waves. Therefore, Jobos Beach attracts surfers throughout the year to enjoy or participate in tournaments. 
In the case of swimmers, the beach can be a bit dangerous due to its strong currents, but there is space inside the beach that is flat, suitable for a great dip. Otherwise, tourists can go for a walk along the beach or just rest and enjoy its beautiful scenery.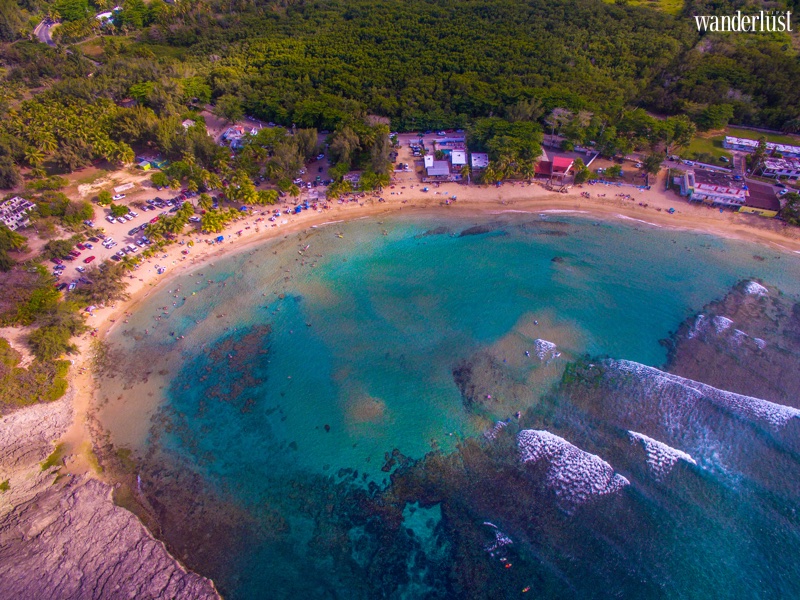 Cayo Icacos – Islas Cordilleras
With a 15-minute boat ride from the Puerto Rico town of Fajardo to Cayo Icascos – a small and uninhabited island on the east coast of Puerto Rico, you will be swept away from the modern world and transported to an archipelago of the pristine island.  
This secluded island is part of the Cordillera Nature Reserve, which is home to beautiful coral reefs, sandy shores with birds,  bright blue waters that sea turtles, tropical fish and dolphins. This is a paradise for snorkeling to the world underneath the sea and basking under the sun.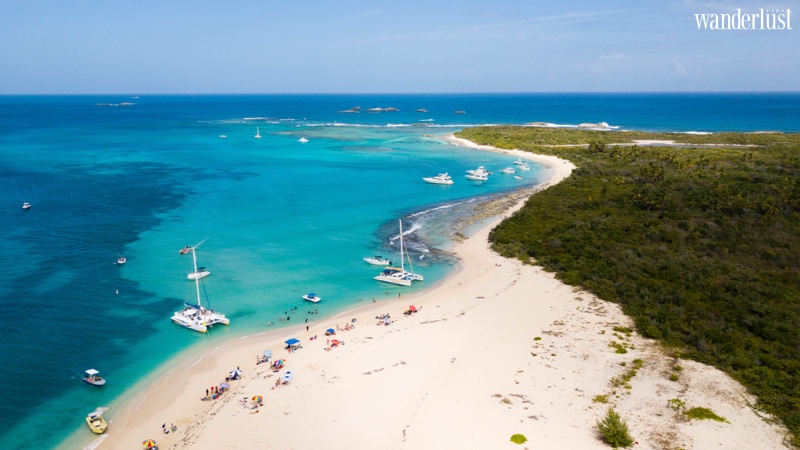 Crash Boat Beach – Aguadilla
With an interesting name – Crash Boat (probably because of the colourful fisherman boats that "crash" on the shores), this beach is one of the best places to experience the authentic local experience in Puerto Rico. If you love photography, Crash Boat is breathtaking at sunset.  
Crash Boat has different spots that are suitable for different groups of tourists. 
If you want to have a lazy day lying on the beach and reading a book, the south end of Crash Boat with fewer crowds is probably a great choice

If you look for unforgettable memories of jumping in the water or snorkelling, go to the pier! This place is also a favourite spot of local fishermen, especially during sunrise and sunset. A reminder is to check the weather conditions, and doing such activities are recommended for the summer months only.   

If you are on a family vacation, the centre of Crash Boat is most suitable as the water is calmer, while food kiosks are steps away.
Buyé Beach – Cabo Rojo 
Located in the tip of Puerto Rico's Southwest Coast, Buyé Beach is a hidden gem, a tropical paradise, a well-known place among the residents but a secret one to tourists. While other beaches in Cabo Rojo offer breathtaking scenery (such as the panoramic view on the Faro Los Morrillos lighthouse)  and playful waves, Buyé has the most amazing shades of blue, the calmest water and a very laid-back family-friendly atmosphere. 
During weekdays, Buyé is perfect for a peaceful stroll along the beach, while at weekends, this place turns into a very happy and festive atmosphere with music and laughter of children and friends.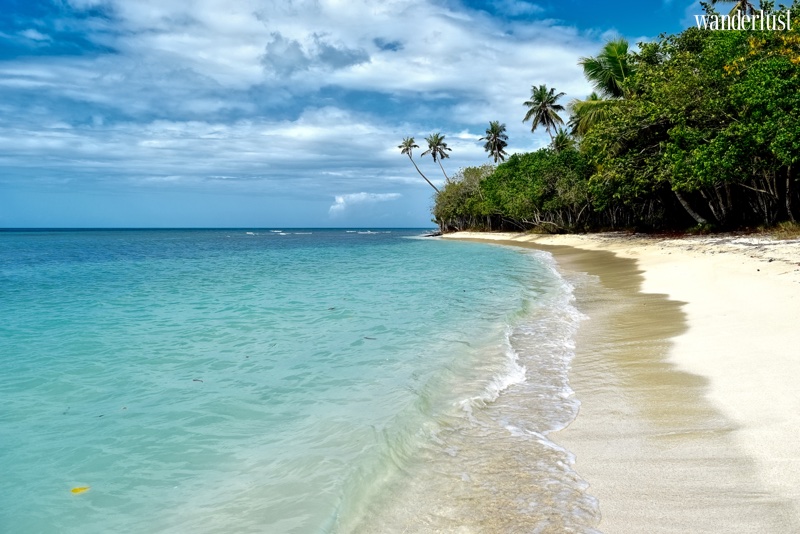 Are you ready to have a Caribbean vacation and hit the beach in Puerto Rico?