Travelling by car, motorbike or bicycle allows you to explore beautiful roads freely. Take a meander around the bustling streets, vast forests and stunning valleys under bright blue skies. Self-drive really makes the world your oyster and with your own mode of transport, all of these tours will be at your fingertips.
[rpi]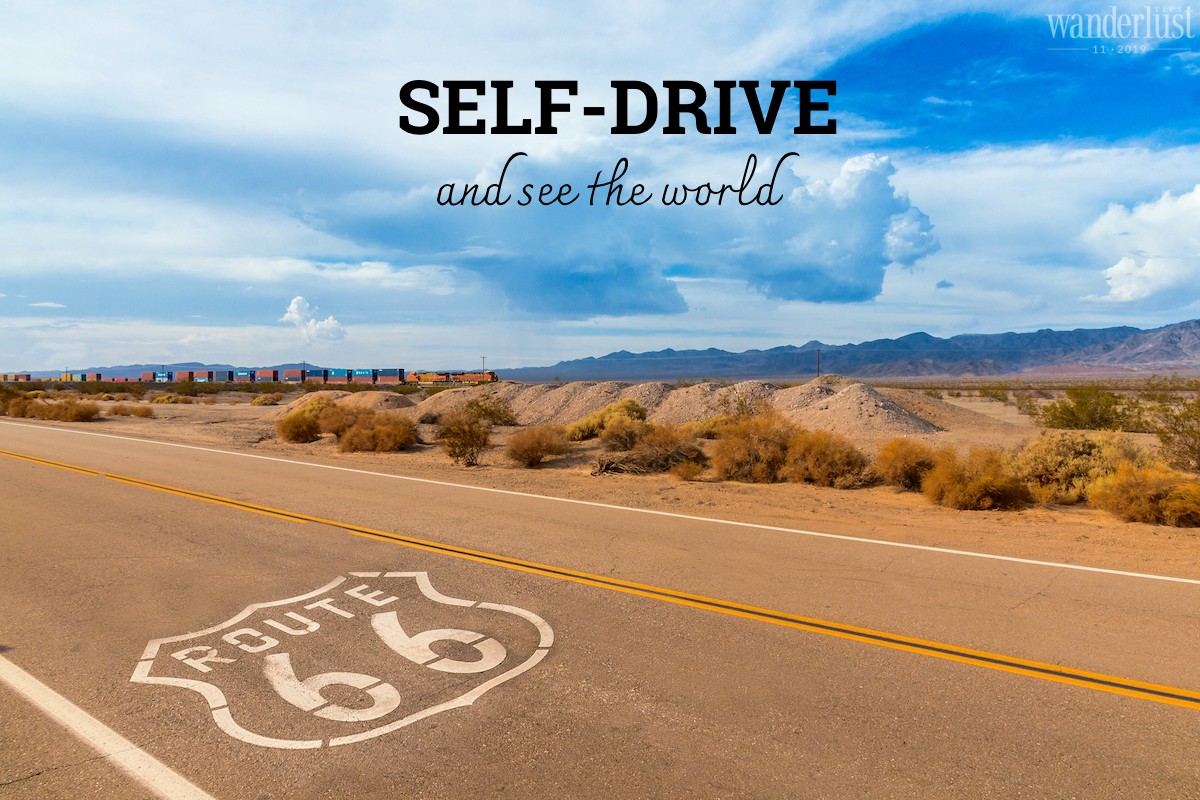 1. A SELF-DRIVE ADVENTURE IN SOUTH AFRICA
In a classic 4×4 pickup truck, you and your companion can travel across the beautiful land of South Africa. Departing from the charming city of Cape Town, the journey will take you to an amazing variety of destinations, for instance, the coastal fishing villages, the high passes, the ancient towns of Stellenbosch and Franschhoek, the Western Cape wine region stretching endlessly along Route 62 and you will have the chance to enjoy many exhilarating games at Jeffreys Bay Addo Park. What's more, during this long journey, you can also sample a whole host of fine wines whilst admiring the splendid flower fields.
Itinerary: Cape Town – Stellenbosch – Franschhoek – Garies – McGregor – Die Hel – Addo – Cape Town
Duration: 28 days
Price: ~ AUD12,535
Website: selfdriveadventures.com
2. FROM NEW YORK TO LOS ANGELES ON THE LEGENDARY ROAD 66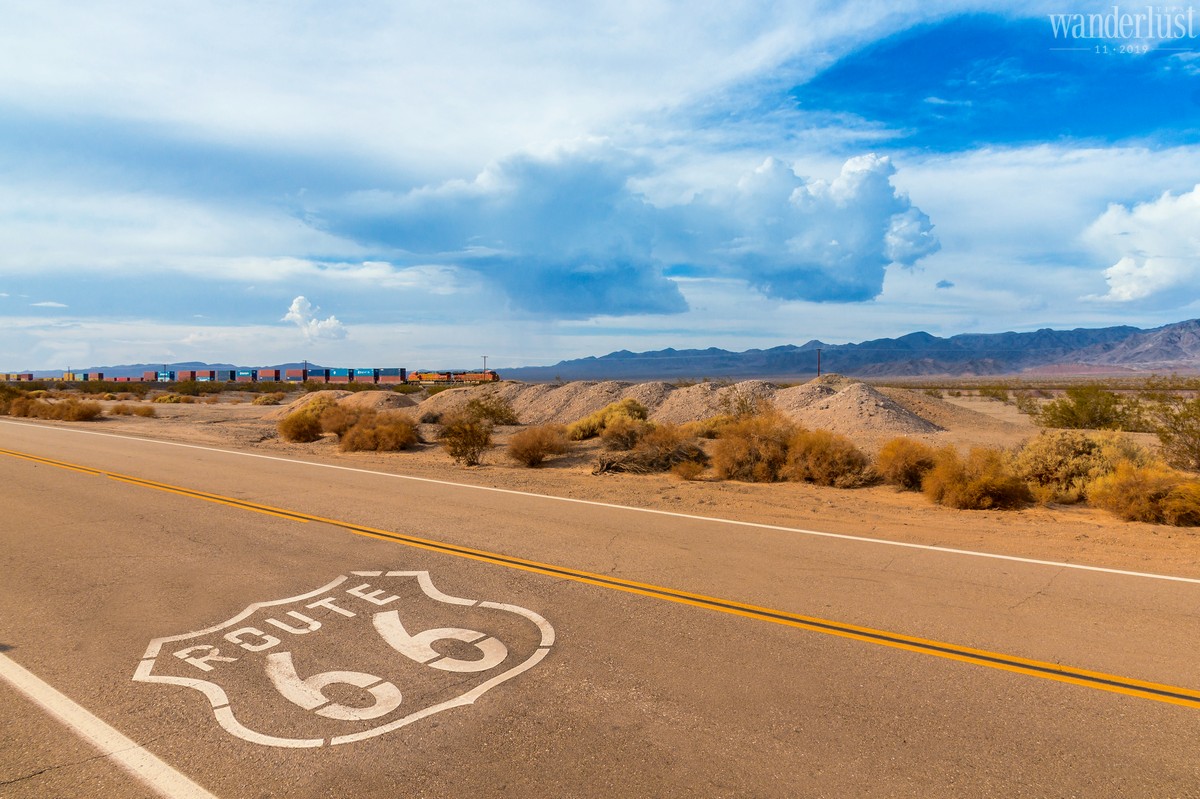 This is a tour designed to take you on an exciting adventure through important American cities by car along the legendary Route 66 while visiting impressive historical sites along the way. The most special thing is that you can make the most of independent travel, you will not have a fixed tour guide (you can opt for a local guide) or team leader and you can experience the freedom of travelling alone. You can go where you want to go, meet the people you want to meet and do what you want to do. The tour also includes an overnight service at four-star hotels, meals and many other professional services.
Itinerary: New York – Chicago – Springfield – Tulsa – Las Vegas – Los Angeles
Duration: 14 days
Price: ~EUR2,199
Website: discoverynomads.com
3. CROSSING THE WINDY MOUNTAINS AND RIVERS IN HIGH HIMALAYA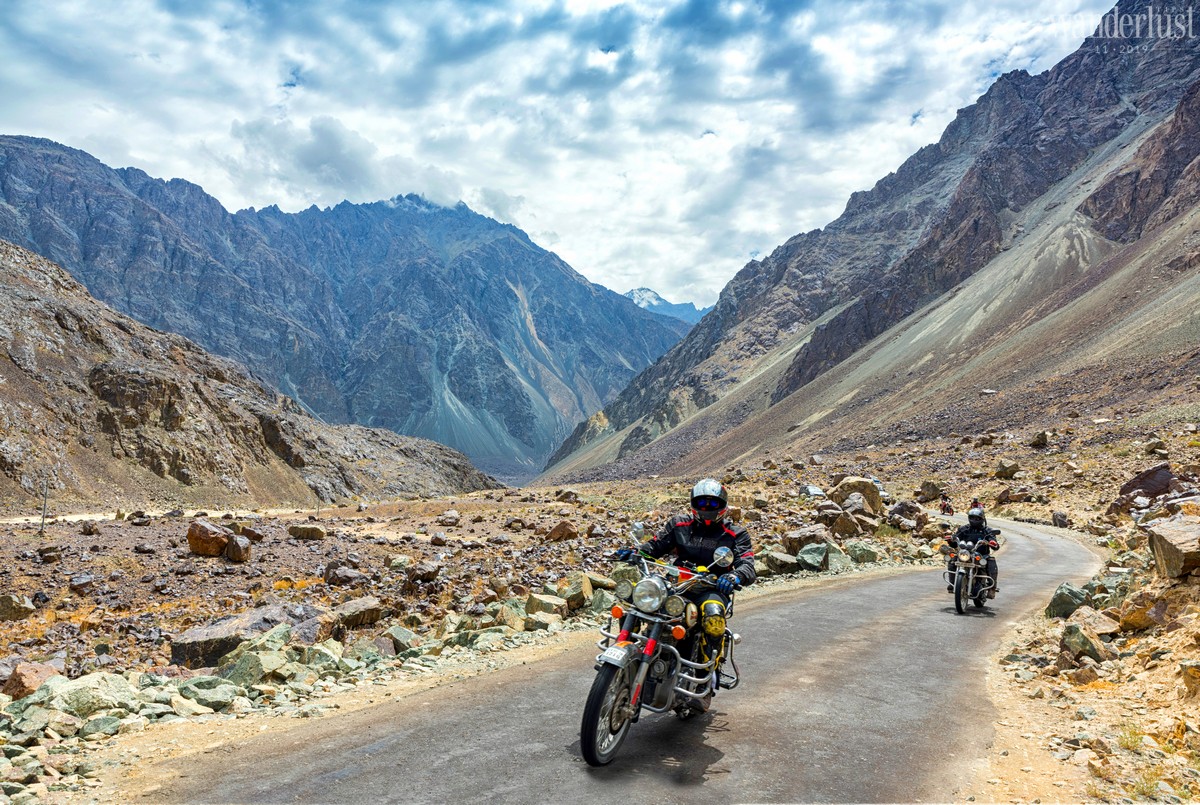 The tour will take you from the bottom of the Himalayan Range, near Shimla – the capital of the Indian state of Himachal Pradesh to the spectacular Spiti valley by a stylish Royal Enfield 500 motorcycle. The journey will continue taking you through the windy passes of Khardung La and Chang La which are home to an amazing variety of stunning natural landscapes, for instance, charming lakes, cold deserts nestled amidst the towering snowy peaks and ancient monasteries standing out against the blue sky. The motorbikes are able to deal with the remote terrain and many challenges to be able to meet nomads with white sheep or rare camels in the distance. With such special experiences, the tour promises to help you fully explore the natural and cultural beauty in Northern India.
Itinerary: New Delhi – Narkanda – Kalpa – Tabo – Kaza – Sissu – Sarchu – Leh – Nubra – Delhi
Duration: 16 days
Price: ~USSD4,350
Website: extremebiketours.com
4. A SPECIAL CYCLING TOUR FOR BEER LOVERS IN BELGIUM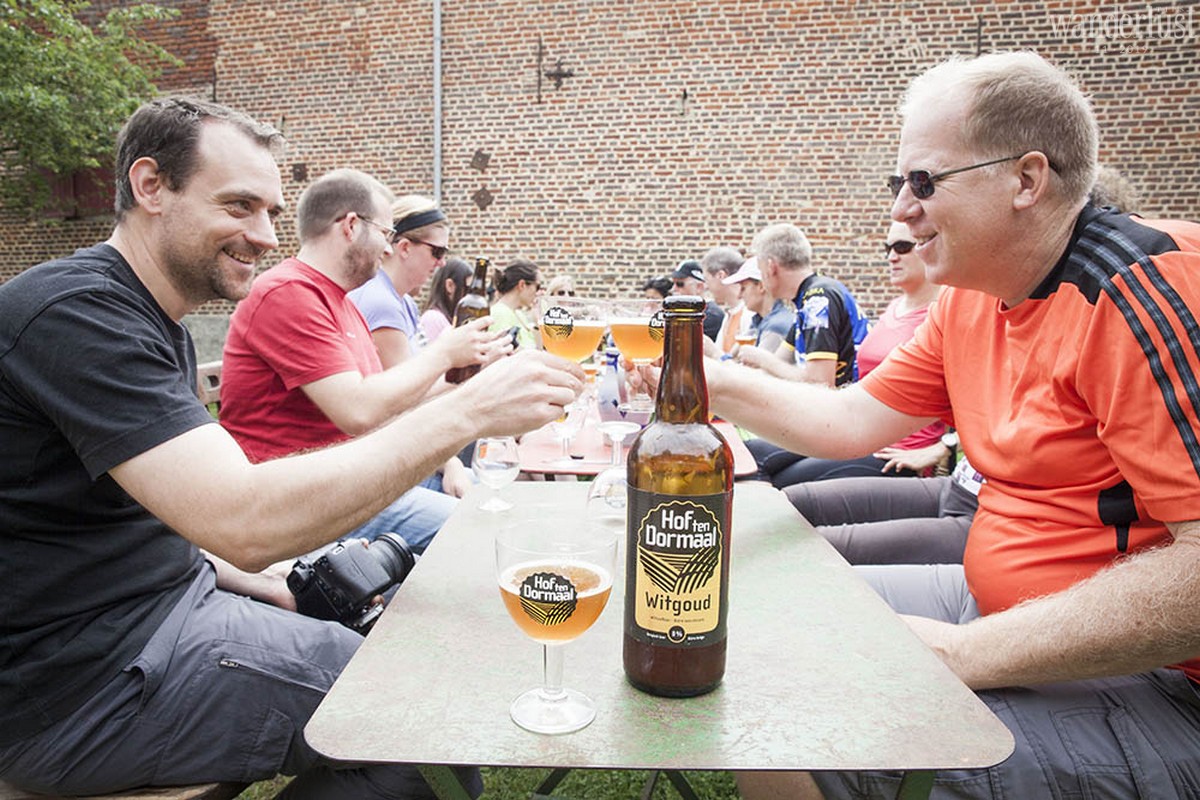 This special journey is a gathering of Belgian beer and sports enthusiasts. You will be provided with high-quality bicycles before starting your self-drive journey to explore the cool taste of beer from at least 8 breweries and monasteries with the famous Trappist beer. On this tour, you have the chance to share inspirational stories of your true passion for beer with other beer enthusiasts. Meeting traditional and creative brewers will help you better understand the brewing process and the beer culture that is associated with the unique local tradition, whether a vibrant city or an idyllic small village. All of these will definitely captivate and fascinate you. The accommodation is also enhanced to ensure its quality and comfort. The tour groups stay in three-star hotels located a stone's throw from the breweries. The participants' luggage will be transported on a truck to each place, so you can be more comfortable on your bike ride.
Itinerary: Antwerp – Westmalle – Hasselt – Leuven – Mechelen – Aalst – Ninove – Buggenhout
Duration: 8 days
Price: ~USD2,650
Website: beercycling.com
5. A BIKE RIDE ACROSS HA GIANG – CONQUERING THE NORTHERMOST POINT OF VIETNAM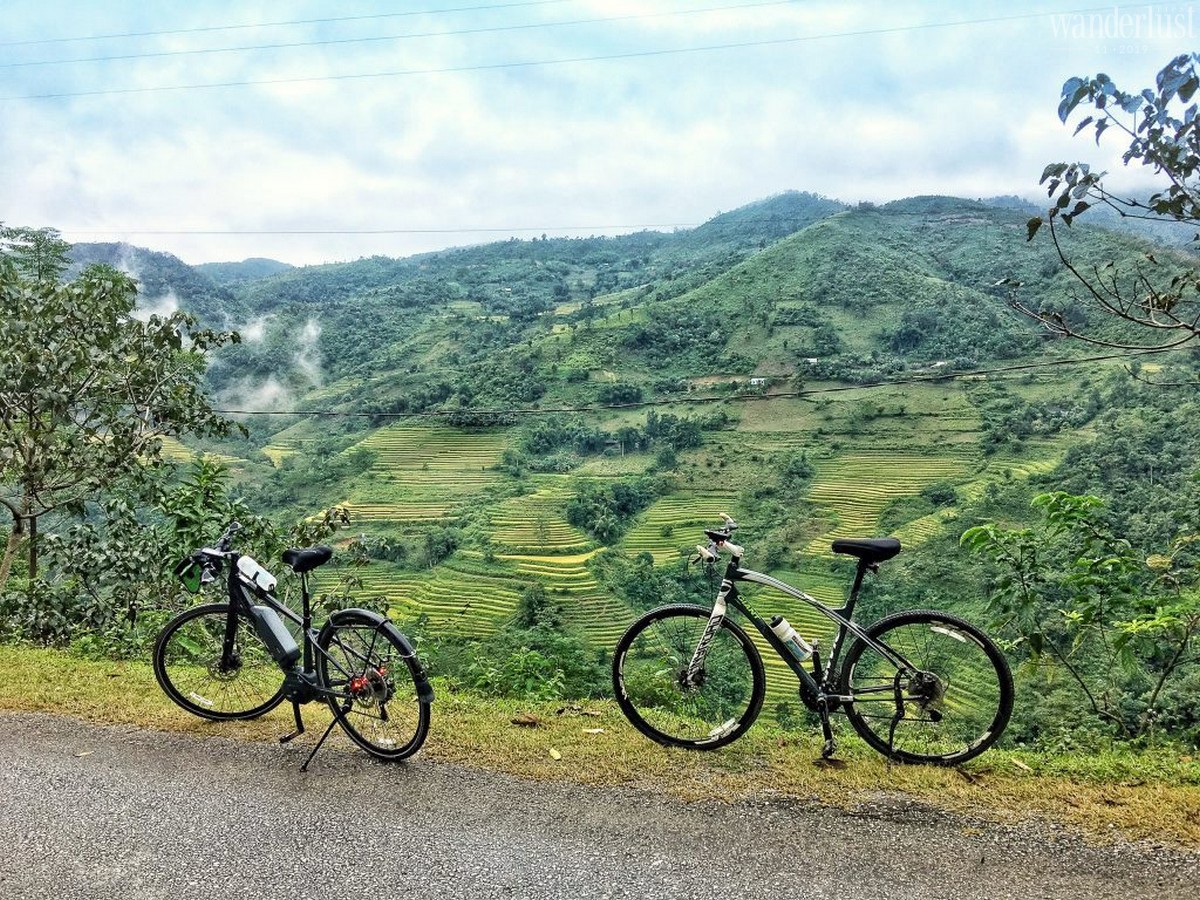 From Ha Giang – a remote land located in Northern Vietnam, you could begin a thrilling adventure on a compact bike. This place will bring you a plethora of interesting experiences allowing you to get the best insight into nature and the unique culture of ethnic minorities. Cycle through the breathtaking winding roads with different terrains to discover the picturesque natural beauty at Quan Ba Heaven Gate before reaching the magnificent Dong Van Stone Plateau or visiting the unique mansion of the H'mong King. Additionally, you can enjoy delicious local specialities during the self-drive adventure.
Itinerary: Ha Giang City, Yen Minh, Meo Vac, Tam Son, Ha Giang City, Vietnam.
Duration: 5 days
Price: ~USD1,590
Lan Anh | Wanderlust Tips