Gracias Madre is San Francisco's first Mexican Vegan Restaurant, and it is Meghan Markle's favorite. It has won the hearts of locals and visitors alike, and it continues to deliver on flavorful vegan Mexican food and a commitment to environmental stewardship. The menu includes jackfruit and cashew cream in place of meat and cheese. The same spice and bold flavors that elevate its main courses elevate this Mexican restaurant.
Despite the outbreak, the 13-year-old restaurant remained appealing
Before Gracias Madre, there were few, if any, vegan Mexican concepts in the Bay Area. Vegan was not yet mainstream, and founders Terces and Matthew Englehart, who ran Cafe Gratitude — a vegan restaurant with several Bay Area locations at the time — were determined to change that. The Engleharts were living on their ranch, "Be Love Farm," at the time, where they experimented with Mexican recipes made with farm-grown produce and hand-ground corn tortillas. They declared a "lifelong love" of Mexican food at the time, believing that the flavors and staple ingredients of Mexican cuisine lent themselves perfectly to plant-based food.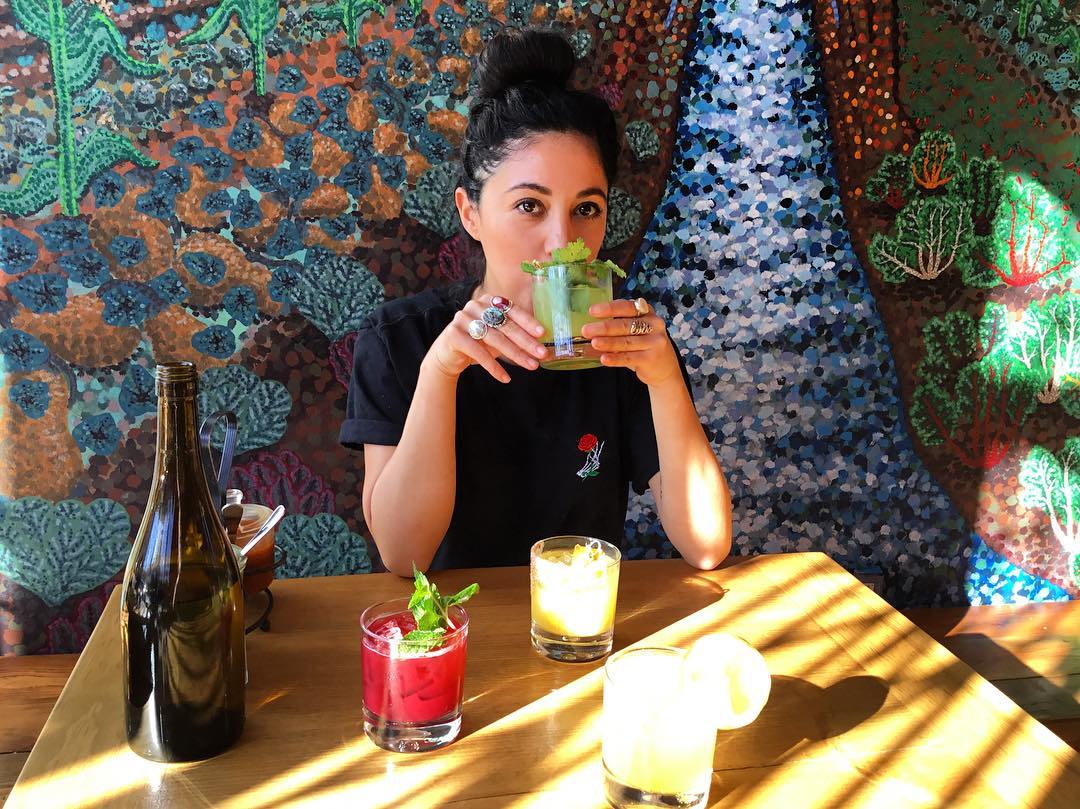 In 2009, the couple opened Gracias Madre in the city's Mission district. The restaurant's debut coincided with a surge in interest in the plant-based food movement, and San Franciscans were eager to try the buzzy new vegan concept.
The Engleharts stated in the beginning that Gracia Madres embodied a "true expression" of who the couple is and what they value. "It represents our deep love and reversal of food, our commitment to health and sustainability, our unconditional love for our multicultural family and community, our devotion to the East and the divine feminine, and our commitment to raising global consciousness," they explained.
While this "commitment to raising conciseness" appears noble, it has resulted in a series of contentious lawsuits with employees and negative press over the years. Employees of the Englehart's Cafe Gratitude chain claimed illegal hiring practices and were forced to participate in self-empowering, self-transformative educational programs. While there were no employee complaints at Gracias Madre, the owners did face backlash from the vegan community in 2015 when they announced that they were raising livestock sustainably and selling meat from Be Love Farm. The couple also stated that they had resumed eating animals.
Despite the controversy and any vegan's concerns about the owner's hypocrisy, the restaurant remains popular, with a second location in Los Angeles.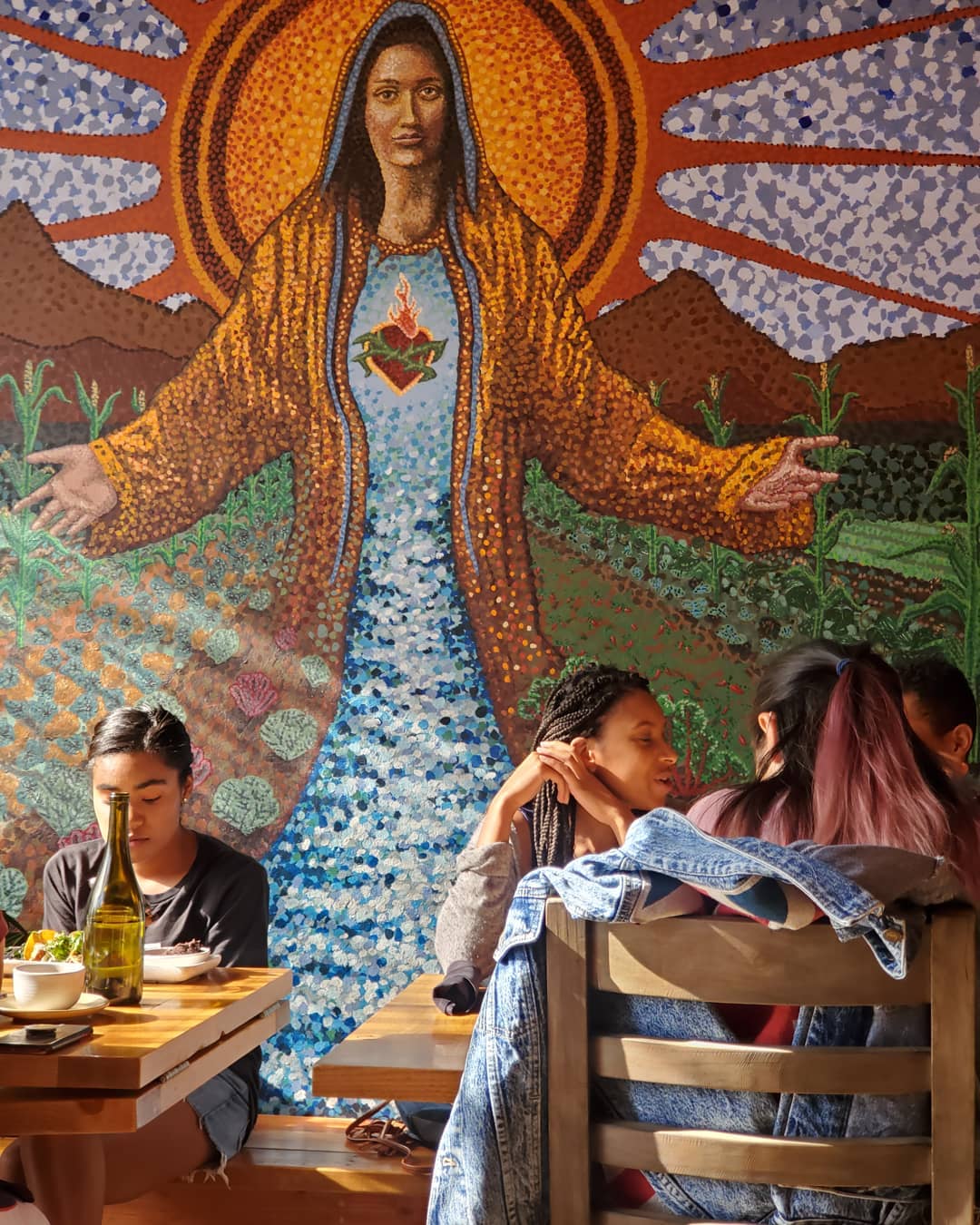 Whether or not the owner eats (locally, sustainably raised) meat, Gracias Madre's core mission and commitment to sustainability in the form of vegan food remains strong. While you might think "Gracias Madre" is an expression of religious gratitude for the Virgin Mary (whose image is prominently displayed throughout the establishment), it's actually a nod to Mother Earth and the feminine surrounding it.
Aside from being entirely plant-based, all of the ingredients on the menu are also gluten-free, non-GMO, and organic. The ingredients are also hyper-local, only traveling as far as the owner's farm. Most of the ingredients, including staples like beans, rice, corn, and a plethora of vegetables, are actually easy to grow locally and lend themselves extremely well to vegan cuisine. Not to mention the spices that add so much flavor to Mexican food, such as cumin, cilantro, palo santo, and hot chilies. Cashews are an excellent substitute for cheese and cream, and a variety of vegetables, such as well-seasoned cauliflower, sweet potatoes, plantains, and jackfruit, are excellent meat substitutes.
The restaurant's storytelling, most prominently displayed on the menu, preaches the intentionality of food sourcing and its greater impact on the Earth. "It is our hope that the emphasis we place on food sourcing will bring clarity in the community to the importance of sustainability and buying and selling locally grown organic food," Terces said.
An superb vegan lunch will show clients that eating more plants and less meat is easy
If inspiring more plant-based diets through delicious food is the goal, Gracias Madre certainly succeeds. Many of the restaurant's dishes showcase the restaurant's commitment to bold Mexican flavors, and most have a spice kick that packs just the right amount of punch.
‍Pozole, crispy cauliflower in cashew cheese sauce, and tacos are among my favorite dishes. The posole is made with a red ancho chili broth with a heat that builds as you eat it, which is tempered by a generous amount of avocado and a drizzle of cashew cream.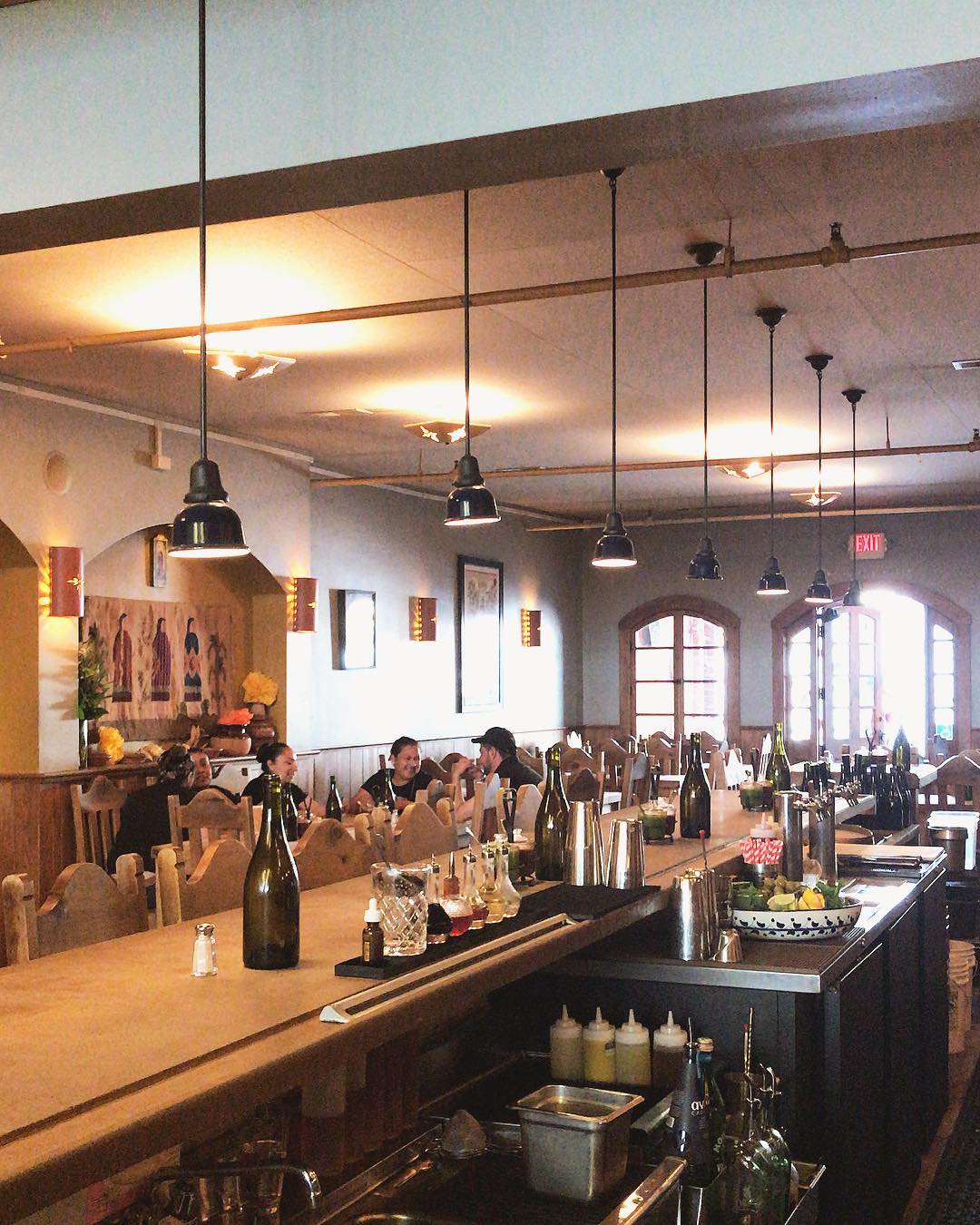 ‍The tacos are available in three sizes and can be filled with a variety of fillings, including garlicky sautéed kale, lightly fried plantains, and carnitas-style jackfruit. All are topped with shredded cabbage and vegetables and can be spiced up with the house-made red and green salsas, which are available at each table.
‍Unfortunately, the service falls short of the quality of the food. It's slow and disorganized, and no one appears to be genuinely interested in assisting you. Even when the restaurant is crowded and busy, they can frequently be seen taking breaks. Furthermore, it can be difficult to find a good seat on a busy weeknight or weekend, and reservations are strongly advised.
‍Still, if you go at the right time and have low expectations of the service, you should have a great time. With long communal tables and soft lighting, the indoor space is cozy and inviting. The outdoor patio, which is accessible via attractive iron gates, features a large, colorful mosaic of the Virgin Mary and small tables suitable for parties of two to four.
‍If it keeps up the good eats, it'll likely become a fixture in San Francisco's Mission District, which has more good Mexican spots than any other neighborhood, but none as creatively and sustainably inclined as Gracias Madre.
You can place orders for online services by calling 415-285-0205
Add: 2211 Mission St.  San Francisco, CA
Open Hour: Monday – Sunday From 11am – 9pm | Brunch: Weekends 11am – 3pm | Happy Hour: Weekdays from 3pm – 6pm