Japan is known for not doing things half-heartedly. Devotion to and focus on the task at hand is regarded as admirable, whether it is office work, hobbies, or even housework, and the term majime (meaning dedicated, earnest, or even serious, depending on the context) is regarded as a desirable trait. This commitment to perfection extends even to leisure and relaxation. Japan has some of the most elevated options for relaxation anywhere, for those who want to switch off and immerse themselves in every way. The embrace of Onsen and Ryokan culture best exemplifies this.
The History of Onsen Culture
Onsen is the Japanese word for naturally occurring hot springs that dot the Japanese archipelago, from Hokkaido's frozen north to Kyushu's subtropical southern beaches.
The Nihon Shoki, or "Japanese chronicles," which were completed in AD 720, discuss the origins of Onsen culture, with references to people bathing in Arima, near Kobe, and Dogo in Shikoku. These two baths are still in use today. Inns or ryokans, resorts, and other leisure facilities have sprouted up around the springs over the centuries, allowing bathers to extend their stay.
Bathing is much more than just a way to clean your body; in fact, one of the most important rules to follow when visiting an Onsen is to thoroughly wash yourself before entering the bath. It is, instead, a ritual that focuses on spiritual as well as physical cleansing. This practice, which has its origins in Shinto beliefs, is said to offer cures and relief for a variety of ailments, with the various compositions of water found throughout the country giving rise to a very specific type of tourism.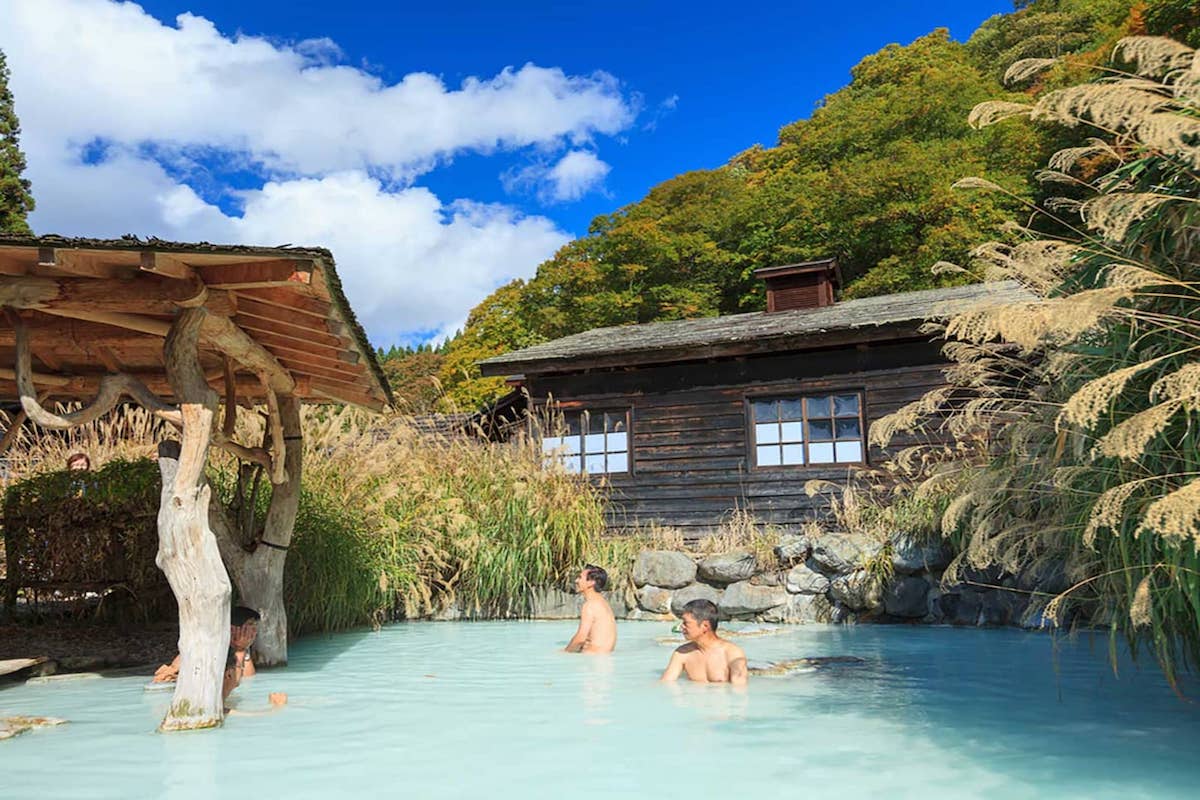 Ryokan evolution
Traditionally, inns promised tired travelers a place to rest, rejuvenate in the waters, and enjoy a hearty meal before continuing on their journey. Today, ryokans provide both Japanese and international visitors with an authentic taste of local life as well as ways to spend their time away from the water. Meals are frequently served in traditional tatami rooms in the style of a kaiseki course menu, with seasonal ingredients sourced locally.
The Ryokan Collection was Japan's first such inn consortium. It was founded in 2004 and currently operates 47 luxury ryokan throughout Japan. "All of our member ryokans must go through a rigorous screening process to ensure they are the best of the best," CEO Hiroki Fukunaga says. The Ryokan Collection, which includes names like Beniya Mukayu in Ishikawa (the site of a former Buddhist temple) and Gra Kadan in Hakone (a famous retreat used by Japan's royal family), offers visitors some of the best in luxury experiences, whether for city breaks or stays deep in the countryside.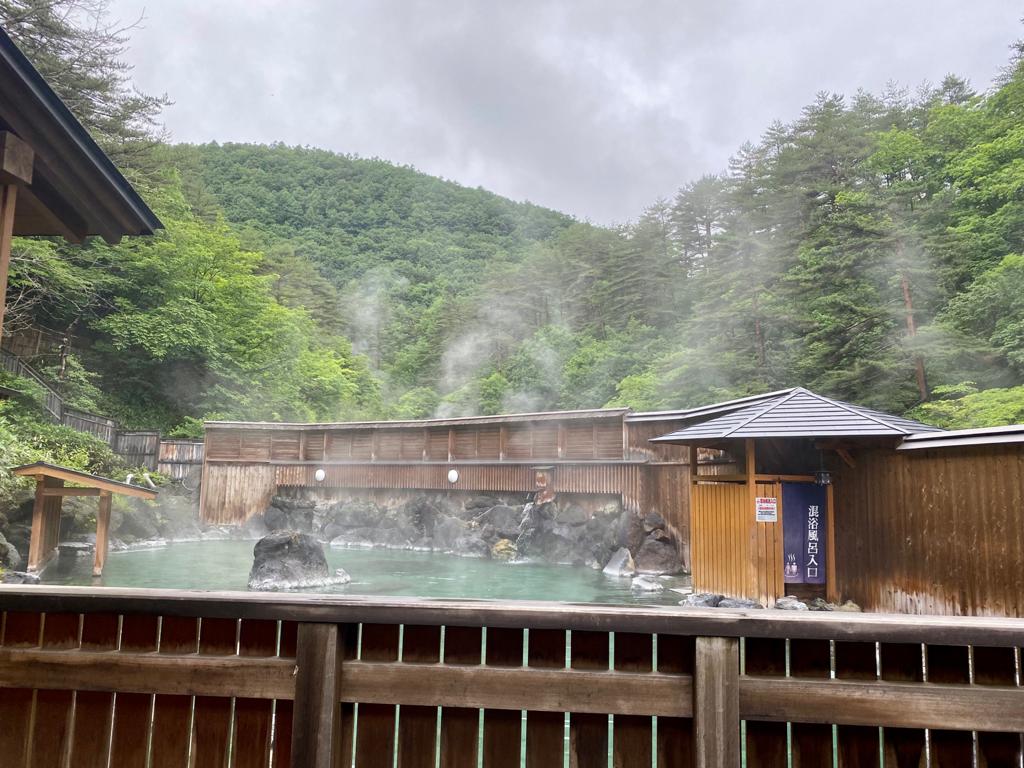 The hospitality of Omotenashi
Another factor that makes a stay in a Japanese ryokan or Onsen resort appealing is the emphasis on omotenashi, or hospitality. "Our ryokan owners are celebrities from their respective regions," Fukunaga continues. Using these networks, we can provide a variety of unique experiences for visitors." Guests can expect attention to detail that ensures the highest level of hospitality and that their every desire is met.
Another ryokan where omotenashi hospitality knows no bounds can be found in the northern Honshu prefecture of Akita. Wabizakura was built from an old chalet and is located near the ancient samurai town of Kakunodate and the shores of Lake Tazawa.
The ryokan, which is located in an area rich in natural onsen, has its own private baths as well as a stargazing deck where guests can enjoy the tranquillity of the night sky while bathing. This aspect of Wabizakura is a major draw for visitors. "Perfect for stargazing, our area, Kadoya, is known for its clear skies, virgin landscape, and nostalgic history," says Ayumi Takahashi of the ryokan's guest relations team.
A new direction
However, not all ryokans and onsens are completely traditional. Some resorts are increasingly offering guests a Japanese experience with a modern twist. Zaborin, on Japan's wild northern island of Hokkaido, for example, combines the authentic ryokan experience with contemporary touches such as art exhibitions. Aborin also has indoor and outdoor onsens that are surrounded by a white birch forest. According to Tomoko Maruya, the resort's head of marketing and communications, guests are invited not only to bathe but also to experience the essence of onsen: "It's not only about cleaning yourself but also about experiencing tranquillity and revitalisation of the rich minerals in the hot water."
Various encounters
One of the best things about ryokan and onsen is that they are evergreen: the changing of the seasons simply means that different cuisine and experiences are available. Plus, as any skier or snowboarder will tell you, there's nothing like lying back in an onsen when the snow is thick all around and your limbs are aching from a day on the slopes. "Each region has its own seasonal character," says Hiroki Fukunaga of The Ryokan Collection. Also, each season has its own seasonal food available, so you will have a wonderful experience whenever you visit Japan." Japan provides visitors with numerous opportunities for exploration. Fortunately, it is in the pursuit of true relaxation that visitors can connect with centuries-old traditions that provide deepening cultural understanding as well as a sense of recharge. Open-minded visitors to Japan can find their own moment of zen in onsen and ryokan across the country.